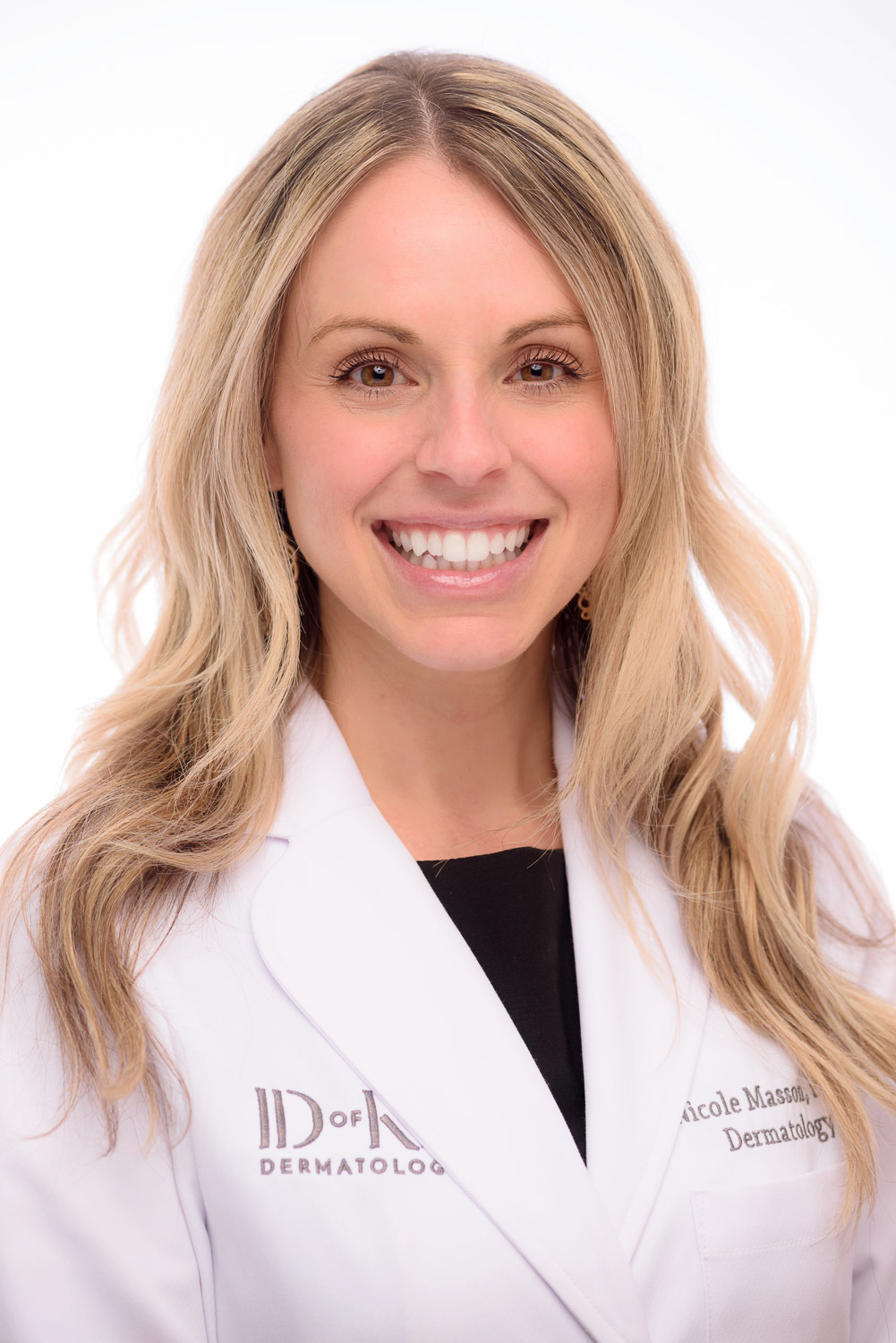 Nicole Masson, PA-C
Board Certification: National Commission on the Certification of Physician Assistants
Clinical Interest: General dermatology with focus on acne, skin cancer screening, and injectables such as Botox and Dermal Fillers including lip augmentation.
Gender: Female
Practice Locations:
2141 K Street, NW, Ste 307, Washington DC 20037 202-293-3990
1145 19th Street, NW, Ste 301 Washington DC 20036 202-293-3990
For office hours, insurance accepted, or other information please call the office.
Biography
Ms. Nicole Masson is a board certified dermatology physician assistant with ten years dermatology experience. She is a graduate of Virginia Tech where she graduated summa-cum-laude and received a major in Biological Sciences, with a minor in Chemistry and Psychology. Nicole went on to receive her Master of Sciences in Physician Assistant Studies near her home town at Chatham University in Pittsburgh, Pa. She is currently board certified by the National Commission on the Certification of Physician Assistants since 2009.
Her training began in general dermatology and quickly expanded to include surgical, and cosmetic dermatology. Her general dermatology interests include acne, mole checks, and preventive skin cancer examination. Her cosmetic dermatology focuses on neurotoxin (Botox, Dysport) and filler injections (Juvederm, Restylane) which as well as laser procedures, chemical peels and skin rejuvenation.
Nicole lives in DC but spent most of career practicing in the Annapolis area. After deciding to practice closer to home, she recently joined Integrated Dermatology. Nicole is passionate about cosmetic, medical and surgical dermatology. She really enjoys the rewarding aspect of blending all three and the benefits they provide for her patients.
Nicole has been an educational speaker for Galderma pharmaceuticals and has lectured at several educational conferences throughout her career. In her free time, Nicole enjoys traveling, exercising and spending time with her husband and newborn.

Undergraduate Education:
Virginia Tech
Graduate Education:
Chatham University