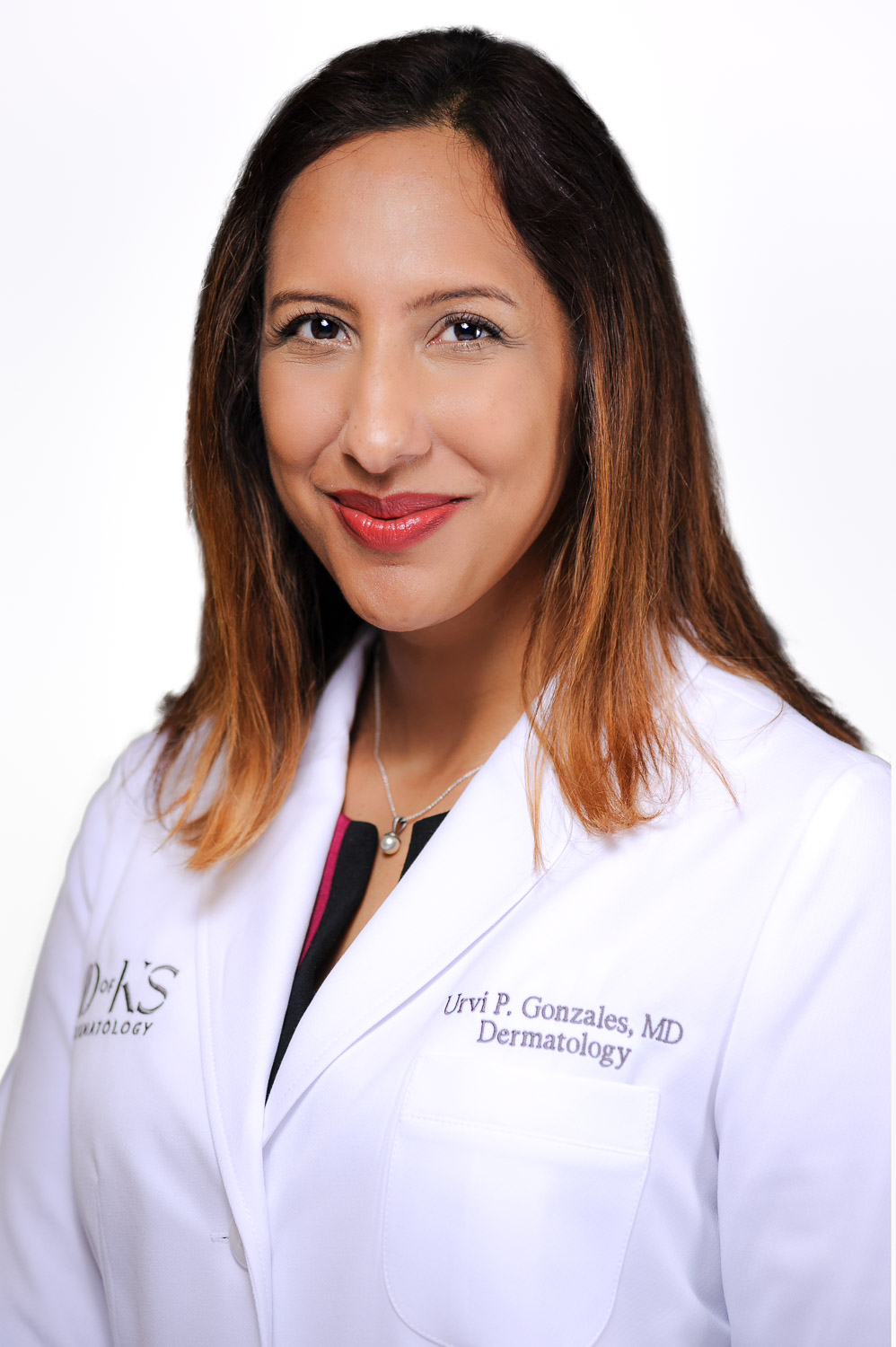 Urvi Gonzales, MD, FAAD
Board Certification: Dermatology
Clinical Interest: Skin Cancer, Acne, Psoriasis, Inflammatory Skin Condition, Anti-aging
Gender: Female
Practice Location:
1145 19th Street, NW Ste 301, Washington DC 20036 202-955-6995
For office hours, insurance accepted or other information call the office location.
Biography:
Dr. Urvi Gonzales is a board-certified dermatologist skilled in medical and cosmetic dermatology. Specific areas of expertise include: detection and treatment of skin cancers; diagnosis and treatment of acne, psoriasis, and other inflammatory skin conditions; and development of anti-aging strategies utilizing injectables, peels, and lasers.
She graduated from the Massachusetts Institute of Technology (MIT) with a Bachelor of Science in Molecular Biology. Following a research year at Harvard Medical School, she attended a combined Dartmouth-Brown Medical program, training at both schools and earning her MD from Brown Medical School. She then spent an additional research year at Northwestern University prior to starting her internship at the University of Illinois in Chicago. She finalized her residency training in dermatology at the University of Rochester, New York.
Research performed in the midst of her medical training culminated in multiple author and co-author publications in various scientific journals, each of which she presented at different national conferences.
Dr. Gonzales appreciates that every person is unique, with special skincare challenges and goals. She enjoys getting to know and understand each of her patients, and is motivated by problem solving. Her goal is to efficiently deliver successful treatment plans tailored to the needs of each individual patient.
Originally from northern New Jersey, Dr. Gonzales has now made Washington D.C./northern Virginia her home. In her spare time, she enjoys spending quality time with her husband and two young daughters.
Undergraduate Education:
Massachusetts Institute of Technology (MIT)
Medical School:
Brown Medical School
Internship:
University of Illinois in Chicago Medical Center

Residency:
University of Rochester, New York.